"Local scenes have always been crucial nuclei of the Black Metal underground. Separated from their contexts many of the most important releases we know would not have emerged the way they eventually did. Mutual inspiration, reciprocal challenging, the creative flux of ideas and at times decades long personal ties of comradeship form invaluable dynamics – a rich multitude of perspectives on the one hand, common distinctive sounds and patterns on the other. One of such spheres that constantly managed to excite us over the past years is the obscure Black Metal underground of the Jyväskylä area in the western Finnish Lakeland. Here at the dark, cold, hilly and forested slopes of the Jyväskylä ridge already plenty of Deviant Records releases originated. "Black Steel from the Heart of the World" offers a gathering of seven closely connected entities, each deeply rooted in ecstatic Black Metal yet each with their very own share of this somewhat intangible moonstruck lunacy that is born under the same moon, the same stars, the same night sky.
I feel including the Bandcamp description was important for this compilation as it captures to scope and thesis for this collection. This is also important since the music from this compilation is cast without much information. From far as I can tell most of the material is new or unreleased from these seven acts. This is exciting especially when given a focus as this is a very interconnected scene of Finnish raw black from a local region of a country. Some of these bands share members and most all of them have probably played on the same shows. there is a cohesiveness when presented with a time and place and Black Steel from the Heart of the World does just that in the loudest way possible.
Black Steel from the Heart of the World by Various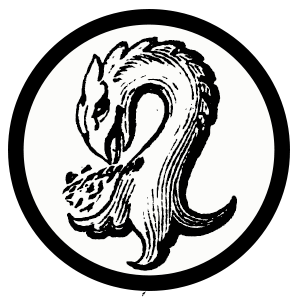 Kaptain Carbon is the custodian of Tape Wyrm, a mod for Reddit's r/metal, Creator of Vintage Obscura, and a Reckless Scholar for Dungeon Synth.