DS1e / DS2e — An adventure into dungeon synth of the 1990's and 2000's as it grew out of ambient, neoclassical, darkwave, medieval, and underground metal. Presented as retrospective album reviews and given edition numbers like RPG rulebooks.
I really wanted to put the genre of "Neoclassical" for this release but everything listed is either dungeon synth or dark ambient. What is neoclassical then if not gothic sounding chamber music? I might need to investigate neoclassical a bit more but in the meantime we are presented with the third album from French based composer Stéphane Flauder. Along with projects like Maelifell, Fin de Siècle, Al Amor de la Lumbre, and Par Hasard un Soir de Brume, Flauder helmed Arden from 1997 – 2000. Collectively Arden released one album, one demo, and two splits along with a collection of unreleased tracks and The entirety of the work is housed on the Bandcamp page and can be downloaded for free.
Arden leads our exploration into the dark period of the 2000's for the style eventually known as dungeon synth. During the revival, the foundational records of the 90's would be enshrined as well as the new projects recreating the sounds of the 90's. The 00's would be a period that would see less conversation and to this day remains a nebulous period of dark ambient, dungeon synth, neoclassical, and lofi medieval worship. Arden is all of that with little distinction for the sounds that would eventually have names and zones. III is the sole full length from Arden and the last release from the project. In a way this is the final resting place for the project and its dark and ominous tones are its sepulcher. While the project began as dark ambient, III explores repetition in lofi extravagance making compositions around ornate drum beats and ostentatious melodies. the production gives the entire production a feeling it has been sitting under cobwebs and dust for centuries. The vampiric synth aesthetic has been a popular niche for dungeon synth in the past few years and with Arden, we have a long forgotten vampire.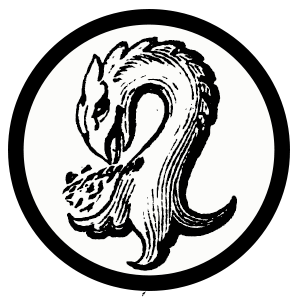 Kaptain Carbon is the custodian of Tape Wyrm, a mod for Reddit's r/metal, Creator of Vintage Obscura, and a Reckless Scholar for Dungeon Synth.