"Quest music and OST's from a host of fully-imagined adventure games from the late 80's/Early 90s." Yes, this is everything I love. Dungeon synth and CRPG music have many things in common and the idea of creating fictionalized OSTs for games that could have existed has been done in the past and it is always a fun aesthetic. Skeletronomicon IV: The Quest for Daelgron is the debut release from the project Elvenverse but in the imaged lore it is the fourth installment in the Skeletronomicon game series. While no date is given for Skeletronomicon IV: The Quest for Daelgron one could assume early 90's given the predecessor Skeletronomicon III: Necroforge was fictionally released in 1989. this would mean Skeletronomicon IV would have the same visual and processing power as Lands of Lore: The Throne of Chaos (1993), Betrayal at Krondor (1993), or even The Elder Scrolls 2: Daggerfall (1996). Spending time imagining the graphics and mechanics of this game is half of the fun especially given the time spent giving plot summaries of the game.
Four years have passed since the vanquishing of Lord Xarguul, the conquest of the Necroforge and your safe return home. It is the eve of Moonfire once more, and, as you slumber at your desk, the book of Skeletronomicon turns itself open, upon an icy breeze, again to the black page… Pulling you through the portal and into the lost realm for the fourth time. As you cross the Skytower, you realise these lands are not quite as you remember. The Warlock Daelgron, your oldest ally, exiled and missing… The Hero's keep burned and baring a charred, empty, throne…Nothingness. Save a strangely discarded map pointing to the forbidden roads.
This is the text which greets you as you preview the sample track "Fortstormer." The sounds are bouncing chiptunes which begs you to think of either a title screen or an overworld map showing your location in the fictional land. there is something I respect about an idea which is pushed to its logical limits. Elvenverse is not just creating a Chiptune / DS record rather they are magically wishing something that does not exists to be an object of this reality. Skeletronomicon IV: The Quest for Daelgron is a game which came out in 1993 and from what I remember it is a game I still like to pick up from time to time and do another play through. Additionaly the soundtrack was pretty great from what I remember.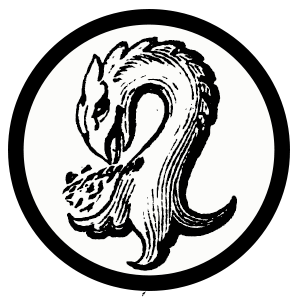 Kaptain Carbon is the custodian of Tape Wyrm, a mod for Reddit's r/metal, Creator of Vintage Obscura, and a Reckless Scholar for Dungeon Synth.