As the year comes to a close, so comes a slew of records scheduled for 2015 release but actually in full late 2014. This is going to be hellish for classifying. It wouldn't really matter if these records were not worth noting. Instead of a really boring EP from a Greek traditional metal band, As Once Was has to be something of particular interest and thus really hard to discuss at the end of the year. Goddamn it.
As Once Was works extremely well for a short EP or demonstration of talent. Though the edges are rough and the whole release comes with a Warning cover which speaks of obvious influence, The Temple chisels out a place in the great pantheon of emotionally driven traditional doom. For a style which lends itself to somber landscapes, The Temple's choice to sit along side of witches and dark medieval themes only strengthens the possibilities for a wonderful future release.
Though As Once Was is four short songs, two of them already released in 2006, one of them an unreleased track from 2007, and the last being a cover, it is still an enjoyable release. The band seems to have gathered everything for a proper start into the world of traditional doom. For a style which is currently being made popular by bands like Pallbearer, As Once Was has the potential to be devastating and of note in 2015 or maybe the end of 2014. Shit. Why cant the year just end in November?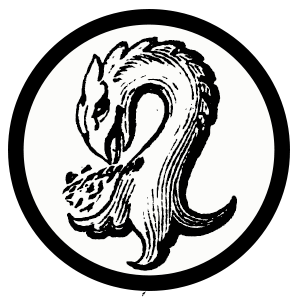 Kaptain Carbon is the custodian of Tape Wyrm, a mod for Reddit's r/metal, Creator of Vintage Obscura, and a Reckless Scholar for Dungeon Synth.