Abstracter is strange for many reasons. First of all, this California based plays a cross between sludge, drone, doom, black, and noise. Second of all, the lyrical and thematic position for this band seems to be between artsy experimentalism and more traditional head splitting heavy metal. This trait is exemplified by the band's clean font logo as well as their scrawled enigma that looks like tangled roots and rusted barbed wire. This band seems to be able to go many places which is important especially when burrowing far beneath the earth.
Wound Empire is the band's second full length segmented by no EPs, demos, or any other ancillary material. The only thing which catches at least my attention is shared members with doom outfit Catapult The Dead who had a wonderful release in 2014. This lack of releases for Abstracter is actually surprising as many bands dot their resume with smaller releases. Abstracter has seemed to take their time with Wound Empire seeing how their debut was released three years prior. This may seem like the band is stalling but once one gets acquainted with the music however, it all makes sense. Abstracter casts a large blanket of misery over an already miserable world and shrouds everything in an invisible yet weighted sense of gloom. Three years is no time when orchestrating long landscapes of rot and demise. The four songs which make up this 40 minute record are long but never tire despite bludgeoning the listener with a sense of hopelessness.
It is important to note that the sludge doom of Abstracter is much more pronounced than their tag of blackened crust. Though the band retains a familiar rasp and snarl, the overwhelming weight of sludge is the engine which keeps this black locomotive trudging through a horrid landscape. If one had intentions of getting really gloomy tonight, Wound Empire is the perfect drinking companion. Just prepare to have your world collapse in agony and possibly for no one to pick up the check.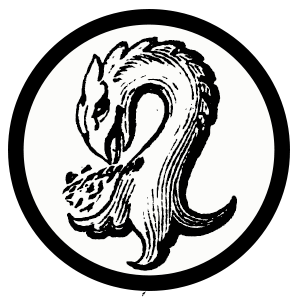 Kaptain Carbon is the custodian of Tape Wyrm, a mod for Reddit's r/metal, Creator of Vintage Obscura, and a Reckless Scholar for Dungeon Synth.