Crom Dubh is interesting for a variety of reasons. First of all this 4 piece is interesting for their addition into the UK extreme metal scene whose both black and death production has been fantastic in the last couple of years. Second of all, Crom Dubh's debut Heimweh is worthy of note specifically for the band's employment of the atmospheric style which is smooth and well oiled. Heimweh comes on the wings of a few other silent demos and EP releases and is even now shining bright on a lonely hill waiting for more people to show up. Though audience is relative, Crom Dubh's relative obscurity is surprising given the sound which could be appealing to a wide spectrum of listeners. Perhaps Heimweh will be the time which the sky cracks open and pours ink black water over this land.
One thing Crom Dubh does which is wonderful given the nature of atmospheric black metal is never pulling back on the vocals. Though clean singing can certainly add to the already damp nature of the music, the fact that Heimweh retains the snarls and banshee wails which gives the landscape a chilling fog which wafts over dewy moors. Though I may have gone over the top with my nature imagry, Crom Dubh's music is inherently tired to folklore, history, and the surrounding landscapes. While there is no direct link to these themes, the album's title and cryptic references to far away places and ancient rulers makes this record feel as it is longing for something that it had or may have not even had to chance to experience. Sehnsucht is a concept which ties in feelings of yearning, nostalgia, inadequacy, and fantasy. I feel, personally, that Crom Dubh's Heimweh does a decent job at portraying this very complicated state of feeling and whether or not the band intended it is sort of secondary as their music was enough to begin a wandering in the mists.
Aside from the lyrics, Crom Dubh's atmospheric sound may seem ordinary and unadventurous for black metal given the bounds and leaps taken by contemporaries. Many songs employ the post rock tremolo blur which ultimately ascend in some sort of conclusion. Traveling back almost ten years, one will find the band's earlier materiel full of lo fidelity and raw anger or at least similar music just washed under a blanket of noise. It is interesting that the band has traveled this far out of what seems like a dark hole which bore them rather than just copy something that was popular years before. Whatever it is the band is here for, I am hoping that more people show up as this whole thing is really wonderful.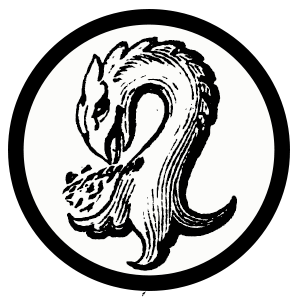 Kaptain Carbon is the custodian of Tape Wyrm, a mod for Reddit's r/metal, Creator of Vintage Obscura, and a Reckless Scholar for Dungeon Synth.