Well, this is it, the time when I finally lose my mind and go howling into the night surrounded by demons and trees. Now I know "Oksennus" is Finnish for "vomit". I do not know if I wanted to know this but this record beckons one to face certain realities. I do not know if I would even have ran into this mental patient of a record had it not been for Caligari Records. The record label, as said many times in the past, has been an archaeologist of wonderfully horrid music for some years. Because of that however, Oksennus followed me home and now wont stop eating the garbage.
If this whole set up seems like an absurd way to review a record, wait until you hear the tortured instrumentation on this Finnish trio's second release. Imagine death metal disemboweled and its organs strung to the ceilings of some mad cathedral. Now imagine the same thing but the victim laughing during the whole process. This type of insanity runs through the core of Soke Idiootti with enough talent and technical proficiency to battle all the hellish dreams which invade its landscape. Broken into similar sounding songs which could be either be nonsense of Finnish, Oksennus channels abnormalities in both noise and eerie silence into a full length which far surpasses the level of production of previous efforts. This shit is frighting in its level of dedication to the odd which is something that should be taken very seriously and with careful caution.
Selling Oksennus to someone could be simple. If you enjoy things like Demilich, Timeghoul, or even Chthe'ilist, one might enjoy this record given enough decay of sanity. Soke Idiootti builds itself on an ghostly echo chamber and begins to laugh at itself with all of the hisses and whispers of madness which populate its halls. The pronounced bass and odd time drums only serves as a reminder that things are never going to be the right side up unless one exists fully out of this record. This is the season for spooky records and I could see a legion of children running from ones house given the right type of music being played from its windows.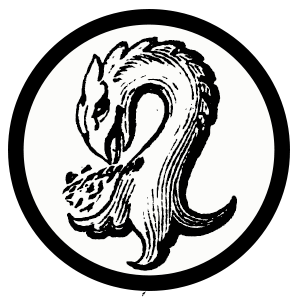 Kaptain Carbon is the custodian of Tape Wyrm, a mod for Reddit's r/metal, Creator of Vintage Obscura, and a Reckless Scholar for Dungeon Synth.