Enter the vaults of the odd with a band and album title that is way beyond any metal aesthetic you are used to. Coming from New York City comes a band that is experimental but is too weird to have any sort of pretension about their work. Caught somewhere between a hangover migraine and a lost Lovecraft story comes Mouthgate and they are here to ruin your fucking day.
Fungal is the first and probably only recording from Mouthgate which fully embraces the use of power electronics and black metal to complete a thesis on madness. The use of power electronics maybe only in spirit but the use of experimental electronics and harsh vocal noise certainly adds a layer of grime on an already acerbic record that feels like a scab. The low fidelity with dynamic dimension to it is exhilarating with songs like "Cryptococcus Wanderer" offering a transcendental portal into a hellish dimension.
I have always been a proponent of the strange and Mounthgate offers enough discomfort to be intriguing without repellent. In the tradition of Demilich and other extreme metal bands that go for alien textures, Fungal is a maddening record that not only breaks this sites quest for greyscaled album covers but also all expectations on what an album should sound like.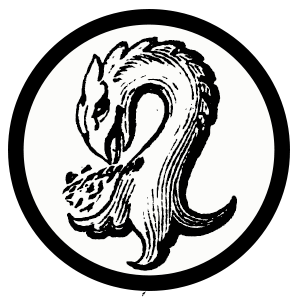 Kaptain Carbon is the custodian of Tape Wyrm, a mod for Reddit's r/metal, Creator of Vintage Obscura, and a Reckless Scholar for Dungeon Synth.