This is fun. I feel it necessary to highlight the fantastic design for the Reliquary of Terror as I am a fan and practitioner of mimicking distressed media covers. This release boasts a pulp book cover and the flair which surrounds this releases is truly outstanding. the design is the first thing which greats the listener which is immediately followed by an ushering into a world of neon horror. The roster for this compilation is a cadre of electronic luminaries mainly from the dungeon synth scene with a wider scope. Cimitir, ElixiR, Erythrite Throne, Vaelastrasz
Casket of Dreams & Xasthur and the The IXth Key all dawn costumes, and sometimes come as themselves, for a compilation of frightful merriment. Dark ambient, synthwave, and things which sound like 70's horror movie soundtracks all decorate the halls of this castle turning a once grim atmosphere into something more fun and engaging. Halloween is the celebration of all things dark but with a playful atmosphere and the passion of these artists and record label to do a one off compilation with an ensemble befitting of the fanfare.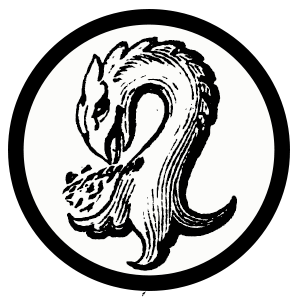 Kaptain Carbon is the custodian of Tape Wyrm, a mod for Reddit's r/metal, Creator of Vintage Obscura, and a Reckless Scholar for Dungeon Synth.