Adding to the very long line of bands with zero information comes the Canadian enigma Thantifaxath. Aside from a near unpronounceable name, the band has made a conscious effort to keep all information regarding identity, contact, or general inquiry at a minimum. The band members wear hoods on stage, may or may not be apart of another slightly well known metal band, and are probably never available for interviews. I would have gotten long tired of these antics if it were not for the fact that sometimes a lack of information allows records to be independent of connections. All of a sudden there appears this amazing black metal record which rips and scars the earth with smoldering ash.
Sacred White Noise follows a very well but still nowhere near recognized self titled EP. For those few who caught it, Thantifaxath showcased a dazzling display of black metal with a hard spike of progressive spirit. Song structures and individual instruments (most notably the bass) rose and fell over forceful shrieks and cries. Sacred White Noise continues the tradition with more strength and sharper focus. The songs are nearly double their original length and there is a distinct theme of ferocity which while present in the first EP, is fully realized. The 11 minute running time for songs like "Lost in Static Between Worlds" allow room for the sound to become wonderful. When else is one going to experience the chaotic crescendo of string instruments over pounding blast beats? When is what I just said effective and still terrifying? Even the midway dissonant interlude "Eternally Falling" maintains an air of quiet contemplation which never fails to be interesting. Sacred White Noise isn't just good, it is evidence how easy and enjoyable the sound of worlds splitting in two can be.
Thantifaxath dances on a thin line between characteristically mysterious and frustrating due to lack of information. The band's choice for well balanced black and white covers with no text fits into a world which could be art school parody. This record would be easier to dismiss if it were not one of the most effective black metal records of the year. Its ability to float between the worlds of hip and tradition are astounding and their aesthetics of anonymity are begrudgingly fitting of their style. You win this round Thantifaxath.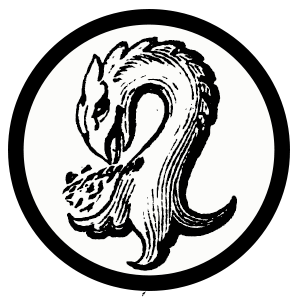 Kaptain Carbon is the custodian of Tape Wyrm, a mod for Reddit's r/metal, Creator of Vintage Obscura, and a Reckless Scholar for Dungeon Synth.