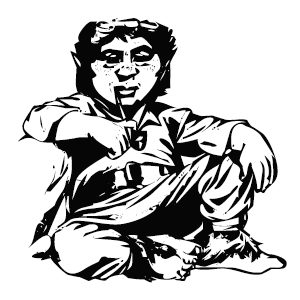 I began with dungeon synth when I bought my first Burzum vinyl-record when I was nine. It was the 2-disc compilation of Burzum / Aske, released by Misanthropy Records, in 1995. At that age, I had no idea what neither Dark Ambient nor Black Metal was. It was the cover-artwork that attracted me the most just because it had such a mysterious and strange expression in its slightly form. It took a very long time to get hooked on that album in general actually, but there was still one track I constantly returned to and that was "Channelling The Power Of Souls Into A New God", which had just that atmosphere. I continued to collect Burzum and discovered these little glimpses more and more in each upcoming album. In many cases, I could appreciate the calm and synth-driven songs much more than those consisted of metal music. Later on, somewhere in 2002 I think, I happily discovered Metal Archives for the first time, and their unique search function brought me to Wongraven's 'Fjelltronen' which appealed to me immediately. But I never knew about the very term of 'Dungeon Synth' until late 2018 through the Facebook-group named Dungeon Synth Cult which I had been invited to.
Some early synth records I enjoyed were Decrepit Corridor's 'Lethargic Lullabies' together with Earthencloak's 'Commune of the Gnomes' both had traces of what I was looking for. It wasn't until I heard of Childhood Memories where I managed to find a potential and a significant interest in Comfy Synth. That project had its very own style that still managed to mix old child-friendly synth from the 70's, but at the same time had some of the darkness left to be found in Dungeon Synth. It was first then I decided to invest in a YouTube channel because there was something new going on.
I liked this music and  its sound. The themes of family nostalgia is something that appeals to personal memories (for better or worse) and this has been a great forgiveness around those who are in lockdowns during the ongoing pandemic. To have something to remember back in and forget about the present for a little while. I believe that this kind of sentimentality plays a crucial role in escapism, both as a creator, artist and listener. There is no rule to what belongs to Comfy Synth, I have always seen it as a connection to any synth sounding soothing, cozy, nostalgic and what makes one feel good and encouraging something positive. Some associate Comfy Synth with what Mort Garson did with Mother Earth's Plantasia for example, or Rob Meurer's old school classic "A Synth For Christmas." Comfy Synth can be something associated with baroque music, folk music or an intro-friendly children's program soundtrack, as long as it's performed with a synthesizer and making a specific sound out of it. It is what you make it.
From what I have understood, and from my very own experience, the Comfy group is not affected by the kind of elitism that some other groups can suffer from. It consists of a calm and friendly feeling, relatively free from the drama, and this is also one of the very few reasons why I turned to Comfy Synth. It has a freer openness, where no one judges each other and only supports to find. There is really no right or wrong in here. Everyone is shaped by freedom and that's a very important part of making it work. Some people always have objections when something unexpected happens, no matter what it is about. There are always sub-forums and groups that throw something negative against it, but in the end it's just empty words.
Before December 2019, I had no idea what comfy synth looked like but after the New Year 2020, it definitely started to pop up with holiday-related albums. Friendly Donut Shop and Tsiib, who made albums with Christmas/ Winter themes, continued to appear during various holidays. But something that has actually affected and made artists more diligent is, as previously stated, due to the pandemic. Some have lost their jobs, and have therefore taken advantage of spending their free time with music and hopefully managed to generate some money. Most of the Comfy Synth artists are sprouted from Dungeon Synth. Those who turn to the Comfy group are mostly curious and want to try on something new. They had some side projects already which they commute between. I can not speak if Comfy Synth feels more stress-free for these artists but I absolutely believe that higher demands are placed on the Dungeon scene, unlike the Comfy community. Maybe this is why it became popular.
In June 2020, Bandcamp did an article on Comfy Synth. That article was crucial and it had one of the greatest significance of that time, both for the artists and the YouTube channel. It may not be visible on the number of subscribers, but it's definitely noticeable on Bandcamp's sales statistics. There have been an incredible number of positive reactions, both from people within Dungeon Synth which at first were doubtful, but also outside musicians and listeners who have discovered something new. Since the start, comfy synth has developed and expanded extremely fast, and today we find broader concepts that mix comfy synth with fantasy, nature, winter, pastoral, Victorian and video game synth-music, where the artists feel the style to belong. I absolutely don't believe that Comfy Synth will find an end, people are always finding new ways to experiment with it.
///
I have been asked to list my favorites but It's too hard to name any favorites So I will give recommendations. All are released via highly regarded companies that dare to believe in Comfy Synth.
The Shakespearean Frog – Compilation LP (Phantom Lure)
Childhood Memories I-II (Phantom Lure)
Snowy Hill House (Phantom Lure)
Waterboatmen – Sachiko's Seasons (Vicious Mockery Records)
The Friendly Moon – Sleep Well! (Vicious Mockery Records)
Comfy Wizard – When hobbits and gnomes unite (High Cathedral)
Nuovaera – Arcadia (Fableglade Records)
Warm Smial – Carols for the Hearth in Winter (Wrought Records)
Mushroom Village – Strawberry Fields (Cloisterphonic/ Lafawijn)
LouLou's Legacy – S/T (Knekelput)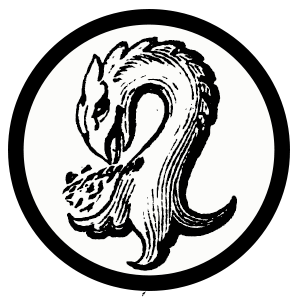 Kaptain Carbon is the custodian of Tape Wyrm, a mod for Reddit's r/metal, Creator of Vintage Obscura, and a Reckless Scholar for Dungeon Synth.