The First time I heard the term "Dungeon Synth" was on Andrew's Dungeon Synth Blog in 2011, he created the term and gave a definition to it. The term "Dungeon Synth" was inspired by him by the name "Dark Dungeon Music" of Mortiis label. Andrew was the first one to describe what Dungeon Synth is, precisely, and named it "conscientiously". I can tell you that, back then, we were really very few to use that term and I might be one of the first to purposely and conscientiously release an album under the "Dungeon Synth" tag. It doesn't mean that my first albums were better than any others but I take some personal pride in being part of the revival, right at the beginning. To quote the opening of the Dune film " A beginning is a very delicate time." There was no Facebook group, no Youtube channel, no forum, nothing… Every time I was sharing my album online somewhere, I had to explain what Dungeon Synth was. Back then we were just a handful and it was really fun and nice to follow each other's releases. The only "source" of dungeon synth information online was the DS blog so each time a new article was posted it was a mini event of some sort. Everything was happening on Bandcamp and it was fresh and "innocent"…
The first dungeon synth records I've heard, or the ones I thought of dungeon synth, were from Mortiis, Summoning (even if they are not DS so to speak) but it was mainly Lord Lovidicus. That, for me, was a revelation. Because it was really a single dude in its bedroom with a keyboard and occasionally a guitar : for instance, his track "Mines of Moria" on Quenta Silmarillion directly spoke to my heart. That was the "real" Dungeon Synth sound from the crypt that Andrew was talking about in his blog. This aspect was really important to me back then: I was only listening to bedroom musicians on bandcamp at that time. It was a period when I was fed up with "studio" produced music.
My first album was only named "ERANG" when it was released and it is with the release of "TOME II" that I've started to refer to the first one as "TOME I"… TOME I doesn't have any reference to the Land of the Five Seasons, the world which would be in later records. The track titles for TOME I are all references to fantasy movies such as Dark Crystal, Legend, Willow, the Neverending Story or Tolkien.  I'm a huge music fan. I'm a huge "art" fan in fact: I love painting, poetry, writing, music, etc… and I have absolutely no boundaries of any kind: I try to experiment any kind of art, really, because I think that when it is made with heart and sincerity, you can always find something that will make you "feel" that this life is worth something at last. To me, art is the only thing that matters in life. Let me be clear: I don't put artists above anything else nor I think that "artists" are better people than a plumber or a cashier. If someone enjoys football or cooking and feels alive with that, that's fine and that's the most important thing: to find something that matters to you. To me it is art, that's just it. It is the only thing that makes me feel alive, really: I find that pretty much everything I must deal with in my everyday life is boring to say the least… not art, not creativity.
I'm proud of what I've done with Erang. There are maybe one or two albums where I could have made things differently now that I look back at them. Maybe one artwork I'd like to change… but at the time I released them, that was how I felt. Each album is a snapshot of where I was "musically" so I made them the way they were supposed to be made at that precise time and I don't want to go back and change that. What was done, is done. Maybe I would have released physical items earlier: tapes, vinyl, etc. Because many of my followers have asked for that for a long time but it was never a priority for me. I understand that it might be important for some or even for many but not for me back then…
However today, I'm working with the (awesome) label Out of Season to release many albums in vinyl and tapes at the beginning of 2021. Same with Youtube, Spotify, iTunes, etc. : almost all my albums are there to stream now and even if Bandcamp is still the best way to support independent musicians, streaming is also useful for people. My last word here will be for the Erangers and the people who follow me and appreciate my world and lore: your support means the world to me, really, you can't imagine. Your message and positive feedback give a lot of sense to all the work I put into Erang (and it is a lot, trust me). I dedicate my life and free time to the Kingdom of Erang and, sometimes, you take a step back and can feel depressed and wonder if it worth all you put into it… and then you receive a message from someone far away, telling you that your music helped him during tough times, and everything makes sense again. It gives me strength to keep it up! So thank you for that.
The Kingdom is Ours, Imagination Never Fails!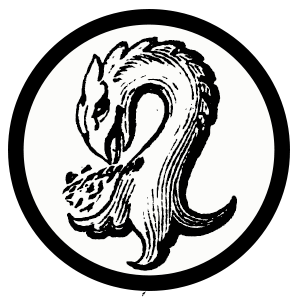 Kaptain Carbon is the custodian of Tape Wyrm, a mod for Reddit's r/metal, Creator of Vintage Obscura, and a Reckless Scholar for Dungeon Synth.