Yes. A 2021 record I can safely assume is apart of this year. I have talked before about Neverwood Records being a fine merchant of a wide variety of Dungeon Synth. the Orb Weaver is but another chapter in the continuing story of Neverwood with a record of forest based drone that is a near 40 minutes spent in the nebula of grey mist. the Orb Weaver is a project from a German artist by the name of Willow Tea. Similar to past projects, The Orb Weaver explores ambient drone in varying levels of texture and mood. Fans of Neptune Towers will be happy to know the debut from The Orb Weaver is nothing less than a cosmic burial in neutral shades of grey. the artist's off hand story surrounding the album,, and creation myth, is understand compared to the glacial sounds of its debut
when I was 12, I spent a week at my grandparents' house. when I got out of their car, there was an orbweaver that had constructed its web in such a way I had to bend backwards to avoid ruining it. it became a familiar companion. the day I left, the web was gone, and the orbweaver too. probably on some adventure.
This small story contrasted with the cerebral sounds of the music is quite a journey as the hypnosis of The Orb Weaver comes with not being prepared for the experience one is about to undertake. There will be joy and narcotic haze undercut by an ever-present sense of anxiety that comes with knowledge of the unknowable. Enjoy this new year and the endless space that exists after awareness recedes.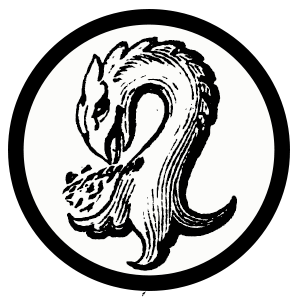 Kaptain Carbon is the custodian of Tape Wyrm, a mod for Reddit's r/metal, Creator of Vintage Obscura, and a Reckless Scholar for Dungeon Synth.