This whole thing comes with a paragraph of explanation. Reclaiming the Throne is a reissue / compilation of demoscene tracks that were ripped from a website in the 1990's and put onto a tape. The tape gained a following and was known as "Caduceus – Middle Ages." It wasn't until 2020, that the true nature of this music became known to the internet record keepers and extensive work was put into tracking down the three musicians behind this work. The work formally known as Ranger Rick, Mateus, and Blackwolf. Reading the Youtube link for the original Caduceus rip, Blackwolf responds with:
This has been wild – I wrote "Seeds of Desire" for a demoscene music competition in 1995 (it placed 19th in the rookie division of MC3 out of…I don't know how many, maybe 100?) and then find out 26 years later that it was put on a cassette that has a cult following in a genre I hadn't really heard of.
This whole affair from the subterfuge, the longstanding misunderstanding to the internet reconciliation is made even better with the Dungeon Deep reissue which rightfully credits the artists and adds bonus tracks and write ups to the presentation. The joyous tracker based synth music makes the whole event feel like the closing credits to some lost Super Nintendo RPG and through arduous strife, the rightful rulers take the throne and suddenly the stormy lo-fi clouds part. Part of my love for this scene of music not only comes from the sound itself but the intesnse desire to archive and catalog music from the past decades. Dungeon synth has laid in the shadows and things like a bootlegged tape that gained popularity feels right when a group of fans reconstruct and credit the true musicians. This entire thing is wholesome and makes me smile all day long.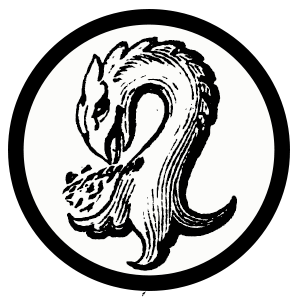 Kaptain Carbon is the custodian of Tape Wyrm, a mod for Reddit's r/metal, Creator of Vintage Obscura, and a Reckless Scholar for Dungeon Synth.