The history of Midnight Syndicate and the resulting official licensed soundtrack to the role playing game Dungeons and Dragons is long and dense and utterly fascinating. Midnight Syndicate is an act which was designed to provide cinematic background music for thematic activities such as haunted houses, games, and other festivities. Midnight Syndicate was production music operating entirely as an independent group of enthusiastic composers. they were also shockingly successful with their music being used at theme parks around the world and heavy metal bands like King Diamond using their music as introduction themes for their tours. In 2003 at role playing game convention, the group was approached by Dungeons and Dragons publisher Wizards of the Coast to create a soundtrack to the game which was just releasing its updated third edition otherwise known as 3.5. the resulting record was Dungeons & Dragons, an official soundtrack to the popular role playing game.
I recount the history of Midnight Syndicate, and also point to the related act Nox Arcana, as an example of dungeon synth's history before it was known as dungeon synth. Midnight Syndicate is tagged as neoclassical darkwave which is a related genre made famous by the act Dead Can Dance and Into The Nursery which combined ethereal, darkwave, and early classical music, into a style of gothic medieval music. Midnight Syndicate took this idea and made it more commercial and cinematic and while that sounds like an artistic slight, the music for Midnight syndicate became something else. Instead of intellectual pondering, the music for Midnight Syndicate became a theme park rides which urged the listener to climb inside and enjoy a ride through haunted and glowing rides. Dungeons and Dragons is over an hour of adventurous music which steps away from the grim and dark tones of past projects. Both song title and music offer the participant a magical world filled with danger, magic, and wonder.
Having a soundtrack to Dungeons and Dragons, within the realm of what we now call dungeon synth is not that novel. Fan tributes to games in 2022 feels like something many composers would gravitate towards. Midnight Syndicate's history and paperwork as being an official soundtrack to a roleplaying game gives endless intrigue around this release which more interesting than if just a fan tribute. Not only does it show the caliber of professionalism pressed by the act but also the history of Wizards when it was still in its infancy after acquiring the licenses from TSR former publishers of Dungeons and Dragons. Midnight Syndicate is not obscure in the field of dungeon synth, yet I feel their connection to musical escapism and as a strong foundation between the music of the 90s dungeon synth scene and what would eventually become the revival can never be more underlined.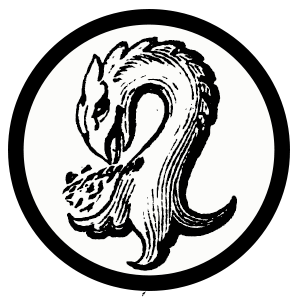 Kaptain Carbon is the custodian of Tape Wyrm, a mod for Reddit's r/metal, Creator of Vintage Obscura, and a Reckless Scholar for Dungeon Synth.