I have been privy to Judd Madden for a couple of years. Somewhere and somehow, I ran across these beautifully illustrated doom albums, for free, on Bandcamp. After some interviews and correspondence, I learned Judd Madden was the name of the creator and one man instrumental bedroom doom project. Along with all instruments, Madden illustrated each cover for records which seem to possess deep conceptual bearings. In the short span of 4 years, Madden has made 7 full lengths and is showing little signs of slowing until the lower half of the earth is cast in a perpetual red haze of slow decay.
Instrumental music is something which needs to be planned and executed with precision. Instrumental doom is something that needs extra care as the track lengths reach into territory of tedium and boredom. Madden, throughout his career, has made it a point to try and keep the instrumental songs interesting even when they reach gargantuan length. While Madden has toggled between stoner doom and ambient projects, his records have become increasingly integrated. Everything in Waves, the latest release is perhaps the most versatile which lies on the other side of a wall of desert sized doom.
Everything In Waves presents itself as two halves with the first one similar to Madden's interest in droning doom and the later a mixture of atmospheric calm and aforementioned doom. While the first half certainly has its moments, such as the climax of "Redshift & Knowing," the break in the mid part of the album reveals a structure which is incredibly appealing and interesting. The droning guitar loops of "Emission Lines" and the Earth-esque landscapes of "Alpha Crucis" are something which could populate an entire record. Everything In Waves, despite what you are coming for, has almost everything one could hope for in an instrumental doom record. Everything that Judd Madden puts out is free which judging by the breath of his work, is incredibly under-priced.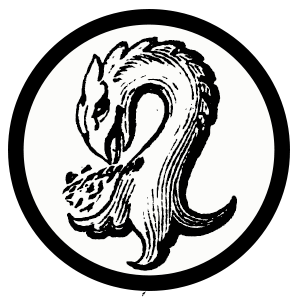 Kaptain Carbon is the custodian of Tape Wyrm, a mod for Reddit's r/metal, Creator of Vintage Obscura, and a Reckless Scholar for Dungeon Synth.