I encountered Bastard Sapling by chance at one of the side events during last year's Maryland Deathfest. Tucked away in a basement was this unorthodox black metal band shrieking towards the low hanging ceiling and bathed in stable blue light. Out of all of the shows and types of metal seen that weekend, here was one of the most memorable. Though I only happened on the end of their set, those few minutes were enough to hold my attention for months after. If the band does anything on a record like they did during that live show, then Instinct is Forever should be a wonderfully horrific experience.
I make mention of the unorthodox black metal even though the style is really up for large debate. Instinct Is Forever has instances of traditional riffs and drum patterns typical of many black metal bands. Aside from this however, Bastard Sapling steps drunkenly over the line and wanders through dark borderlands and outlying neighborhoods. This shouldn't be surprising as the band consists almost entirely of members either currently in or once apart of the black sludge outfit Inter Arma. This is exciting as the band shines in ambiguity with enough time in each track to make a memorable impression.
Bastard Sapling is a stellar example of how black metal can be enhanced with subtle experimentation. Instinct Is Forever is a release built on the foundation of fuzzy gut reactions. "Lantern at the End of Time" is a superb track which only grows more interesting with its atmospheric cantering and cavernous effects. "Elder" is a dreamy instrumental whose contrast makes it one of the best tracks on the record. The band purposely gets lost in the overgrown brush which inhabits the areas between multiple genres. Instinct Is Forever seems to be a telling title as Bastard Sapling navigates the world of heavy music with an uncanny inclination to find the most abominable sounds for their records.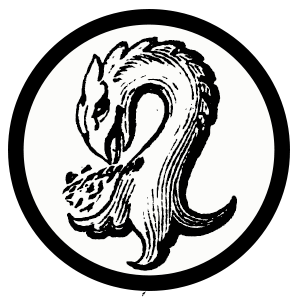 Kaptain Carbon is the custodian of Tape Wyrm, a mod for Reddit's r/metal, Creator of Vintage Obscura, and a Reckless Scholar for Dungeon Synth.