One of the more interesting records labels I discovered this year has been Baltimore based Grimoire Records. Already, this label has put out an impressive selection of unconventional black and doom metal. I have previously reviewed the Cavern EP, a wonderful album from Torrid Husk, and an EP from Dweller in the Valley, which is already making rounds on other blogs. Once again, Grimoire Records has impressed me, as Crawling Mountain Apogee, a split between Torrid Husk and Myopic, continues to fortify the foundation of a non traditional metal empire.
For a split, both Torrid Husk and Myopic give their listeners something to hold for a reasonable amount of time. Rather than a short 10 or 15 minute series of songs, Crawling Mountain Apogee settles in for 35 minutes of music that takes its time in establishing its prime directive. Myopic, a black/doom/death outfit from Maryland leads the split with "Unction in Passing" a fantastic 10 minute overture, taking three minutes of dynamic introductions to get started. Myopic at the front of this split makes sense as Crawling Mountain Apogee uses their sound to lead you further into a dense forest of black metal ending at a circle of stone statues erected by Torrid Husk. Though I have already made various mentions of Torrid Husk, this band's ability to pay tribute to the sounds of second wave black metal while marrying it with some wild experimentation is damn entertaining. The tormented gasps of the vocals mixed with the unpredictable rhythm section is not an established sound in black metal, rather a trail forged by pure fury.
If I sound fanatical about this split, it is only because Crawling Mountain Apogee illustrates the potential for greatness to be found hiding in the deep recesses of the lesser known. Crawling Mountain Apogee is currently marked at $5 for digital, $6 for cassette, and $7 for gate-fold CD. It should be obvious that these prices are reasonable for such an amazing album. This is a fantastic example of new and unorthodox black metal played with a sensible head. It is a perfect way to get into a label that has already established itself as fine dealers of quality experimental material.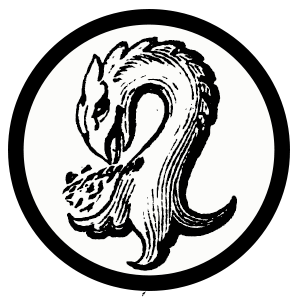 Kaptain Carbon is the custodian of Tape Wyrm, a mod for Reddit's r/metal, Creator of Vintage Obscura, and a Reckless Scholar for Dungeon Synth.