Guys and girls, it is the season of really bloody death. While great death metal happens all year and without season, I always look for horror themed death and doom to compliment the prismatic decay of autumn. While Temple of the void fits into that classification, the band's music is different than the slash and grind bands of labels like Razorback Records. There is much death in Of Terror and the Supernatural but far from masked killers and renegade witches. Whatever is actually being offered in Temple of Void's debut is perfect when paired with the crisp chill of an encroaching darkness and cold.
I make these distinctions for Temple of the Void because two of the members shared duties in the amazing and schlock fueled Acid Witch. While the cover for Of Terror and the Supernatural was painted by the very impressive sci-fi illustrator, Bruce Pennington, Temple of the Void is distanced from pulpy horror and fantasy. The themes drawn upon in Of Terror and the Supernatural is the same type of foreboding which inspired so many OSDM bands to make spooky music. The guitar tone which stalks throughout the entirety of this record calls upon the same gods worshiped by bands like Benediction, Incantation, and Dismember. Though I mentioned this record is perfect for Fall, I feel Temple of Void's dedication to a traditional style of death is perfect for any time of the year.
Temple of Void succeeds because of an almost predatory understanding of mood. The outro to "Beyond the Ultimate" sees a twin guitar leads invite a very flashy solo to close the track. "To Carry this Corpse Evermore" allows a Spanish influenced acoustic instrumental with Zeppelin undertones to act as the albums midway point. The entirety of Of Terror and the Supernatural rests on the idea of coming up with cool shit and making it work with craftsmanship and attitude. Temple of Void is being released at a perfect time and Of Terror and the Supernatural is reassuring that this band could produce good music regardless of the month and year.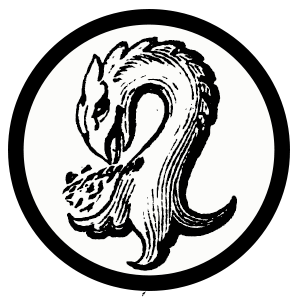 Kaptain Carbon is the custodian of Tape Wyrm, a mod for Reddit's r/metal, Creator of Vintage Obscura, and a Reckless Scholar for Dungeon Synth.