Death Fortress was one the first real gems that I mined from Fallen Empire records. The short track "Master-Deceiver" appeared on the SVN OKKLT tape compilation along side other great acts like Axis of Light, Eos, and Witch in Her Tomb. Aside from having a really cool name, Death Fortress always had an air of stoic underground black metal, complete with black and white covers and lyrical themes centering
around domination. This was a project whose music felt natural and unforced as it already had all of this genre's power guiding their every move. Among the Ranks of the Unconquerable is the debut full length coming out of a sea of demos, EPs, and compilation appearances. For a band that seems to strive for this cosmic domination, Among the Ranks of the Unconquerable is a fantastic opening
move.
One of the first noticeable aspects of Among the Ranks of the Unconquerable is the break in visual art from previous releases. Instead of stark black and white abstractions, Among the Ranks of the Unconquerable features a gorgeous and horrifying illustration by Ola Larsson, who also has done work for bands like Disma and Sulphur Aeon. The depth and narrative of the artwork mirrors the music as Among the Ranks of the Unconquerable is a focused thesis on strife and conflict. Compared to earlier appearances in demos and compilations, the music has develop a deeper production that works fantastic with their variety. While the raw atmosphere is never far, the variation in vocals, speed, and mood allows Among the Ranks of the Unconquerable to become one of the better and enjoyable black metal records in recent memory. This is something that feels as right
as it does slightly dangerous.
I will not sing the praises for Fallen Empire as I have done so countless times. Finding a good label and becoming a regular only allows one to see bands grow from interesting possibility to fully
realized products. The journey of Death Fortress from compilation to demo to split to EP to fantastic full length is something I hope for in every band's demo that causes me excitement. Of course this can't be the case for everyone, but for now I can enjoy this one. Spend this winter season in the depths of a cold and vivid dungeon.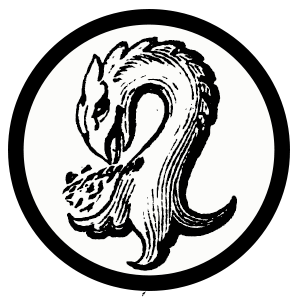 Kaptain Carbon is the custodian of Tape Wyrm, a mod for Reddit's r/metal, Creator of Vintage Obscura, and a Reckless Scholar for Dungeon Synth.