Whenever a release starts out with a clenched fist feeling, one knows it is going to be a good release. Ekranoplan supposedly has members of the funeral doom metal band Ahab in it but I can not find any relevant information regarding this project. All evidence of Ekranoplan is in the form of a 5 song demo which is aptly titled Demo. I do not think I need any further introduction.
Ekranoplan has many things happening. From the guttural growls, to the shrieking wails to the sludgy explosion of crust and grindcore, Demo has much going for it in terms of sound. Demo's strongest aspects is not any one style rather the combination of everything shot out of a firehose. Songs like "graues Gesicht" are extremely groovy and lean heavily on riffs while "Stop Asking" is a flurry of fists and violence. The high variance combined with the relative obscurity of the project makes for an exciting and surprising listen — one that is filled with broken teeth.
Ekranoplan has the potential to either make great things in the future or filter into a new project. Regardless of the band's future plans, the quality shown on Demo is more than enough for another demo, EP, or even full length. Even if nothing comes from it, Ekranoplan will be known for a really chaotic frightfest with one really decent demo to lay on their filthy graves.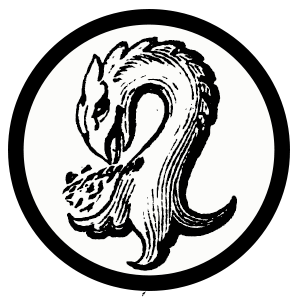 Kaptain Carbon is the custodian of Tape Wyrm, a mod for Reddit's r/metal, Creator of Vintage Obscura, and a Reckless Scholar for Dungeon Synth.