It takes a large album to have a 4 minute introduction. One must have an enormous sound to justify near 5 minutes of preamble. Despite Desolate Shrine existing for a few years, this Finnish project is swooping into 2015 on the wings of much anticipation and hype. Perhaps it is becasue of the growing appreciation for newer death metal or the fact that Desolate Shrine is a one man act aided by additional vocalists. Perhaps it is becasue the cover for the project's third release The Heart of the Netherworld looks really cool. Maybe it is becasue of the really long intro. Regardless of any explanation, Desolate Shrine is a storm which is looming on the horizon of 2015.
Desolate Shrine has a unique line up with two full time vocalists and one member helming all instrumental duties in addition to being the third vocalist. Roni Sahari, who is the vocalist for fellow Dark Descent progeny Lie in Ruins, has been with the project since its inception. These three front men contribute to an atmospheric cathedral which pushes the sound to an expected level of depth. Though I would be hard pressed to identify any individual member, Desolate Shrines eagerness to construct a world full of decay and ruin is enjoyable if nothing else than for its dramatic flair.
The Heart of the Netherworld contributes in a step away from a old school death metal worship. The album is much more concerned with atmosphere and presentation than it is with recreating the past. At times, this works out perfectly in songs like the 14 minute apex "We Dawn Anew." Other moments of the album, however, feel mired in its own atmosphere and disconnected with reality. There are moments when the listeners wish to be obliterated rather than loomed at from a distance. Still though, Desolate Shrine is a great place to start for people who want death metal in incorporeal form. I would be hard pressed not to mention The Heart of the Netherworld for anyone looking to associated with specters.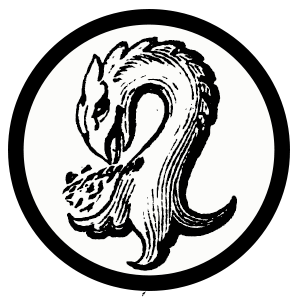 Kaptain Carbon is the custodian of Tape Wyrm, a mod for Reddit's r/metal, Creator of Vintage Obscura, and a Reckless Scholar for Dungeon Synth.