I wish I could express the level of frustration which came after learning that Kalmankantaja had four albums released in 2014. Here was a haunting depressive black metal band, whose name means "death bearer," that released all this great material without anyone telling me. While I am slightly joking, the fact that Kalmankantaja has gone this long with out proper attention is a near tragedy since there has been an audience for atmospheric dread for decades.
Besides having an unforgettable and easy to mistype name, the members of Kalmankantaja also are born of other lesser known Finnish extreme metal acts including the still easy to mispronounce black metal act Hautakammio. Metsänkulkija is the duo's short EP which follows the longer full lengths in 2014. Though both of the songs breach the ten minute mark, Metsänkulkija is relatively short which maybe something in its favor. Metsänkulkija takes a more abrasive tone compared to earlier records like the dreamy Musta Lampi. While there is still heavy synth running through the spine of songs like "Muinaisen Valon Hehkussa," the texture of the record retains a raw atmosphere with unbreakable melodies which hide behind various veils of metallic noise.
The near silence Kalmankantaja works, for now, towards the mystery of an act which has a tresure trove of material for any would be passerby. The band's dedication to hazy landscape photography and a promised future of gloom is enough to strengthen anticipation. Metsänkulkija is a strong contender for highlight release of 2015 and a perfect place to start for anyone not familiar. Spend today in the grotto of depressive black metal.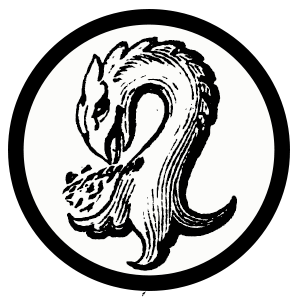 Kaptain Carbon is the custodian of Tape Wyrm, a mod for Reddit's r/metal, Creator of Vintage Obscura, and a Reckless Scholar for Dungeon Synth.