In previous reviews I made mention that splits are a wonderful way to experience new acts, labels, and scenes that may be centered around a location. Last year, I came across a wonderfully horrid act מזמור (or Mizmor) on a split with fellow Oregon project Hell. Though מזמור means "psalm" in Hebrew, the meditation from this one man project is hinged on terror, dissonance, and the almighty worship of chaos. מזמור is the work of one member, A.L.N, who also plays in Urzeit with members of Ash Borer, and coincidentally provides live drums for Hell. Walking into מזמור is like hitting your head on a branch that is just one part of a larger tree of horrible black noise and doom. מזמור seems to have kept its music under a big blanket of obscurity for these past couple of years and is now teaming up with Dross, an Arizona based black metal group with only two rare cassette demos to their name. I adore these types of things.
Both selections on the מזמור / Dross split are long. מזמור's "IX – Crestfallen Usurper" comes in about 15 minutes while Dross' "Verdant" is slimmer at 13. "IX – Crestfallen Usurper" continues the numeric journey of מזמור through various splits, EPs and a self titled debut. IX is literally the 9th song from the project. "Crestfallen Usurper" still retains the same emotional catharsis as most of מזמור's work, just with continually better production value. Though lo fidelity is an aesthetic with merit, the enchantment of dense production only strengthens the sound. The depth and scope in which "Crestfallen Usurper" travels is fantastic, especially when the half speed doom crawl slowly takes over the center part of the song. מזמור has always been mysterious in terms of presentation, and the fact that the music sounds like a slow existential obliteration on a stone slab is nothing short of fantastic.
Dross was something of a surprise because this was my first experience with the US black / doom act. While the band has the raining guitars that hallmark other depressive black metal records, the doom tempo in "Verdant" sets it apart from many contemporaries. Moreover, the vocals for Dross are flung to the back and hidden behind thick curtains of slow moving guitars. Dross is almost like shoegaze if shoegaze was more moody and played in a ruined mausoleum during a winter rainstorm. The cassette manifestation of Dross' music only numbers at 100 copies, which is absurd given the splash they would make with the right type of disaffected audience.
Both bands presented on this split are a testament to the possibility of amazing music being made in limited quantities for an audience that is way smaller than it should be. Splits are something which can be forgotten and passed over despite the fact they possess hellish calling cards from wonderfully underrated bands. I have been informed that these release is limited in its 150 cassettes with a honest to goodness wax seal on all of them. I adore it when bands take time and dedication to continue an archaic tradition of physical media. The release already showcases fabulous art by Bryan Proteau whose artwork can already be seen in releases by Bell with, Fórn, and Vattnet Viskar. Use this release as an opportunity to get acquainted with two great bands and a season of misery and eternal rot.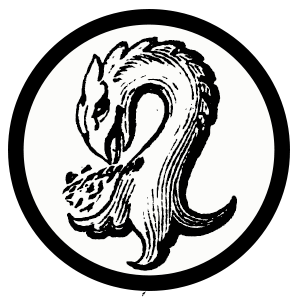 Kaptain Carbon is the custodian of Tape Wyrm, a mod for Reddit's r/metal, Creator of Vintage Obscura, and a Reckless Scholar for Dungeon Synth.