If the album cover and even title for the Fhoi Myore / Wyrms split, this experience is going to be intense. As said previous times, splits are a great way to experience new bands and even new experiences. Les Limbes Pourpres / Mehxôhorr – Les IV Dimensions Cosmogoniques sees two French underground black metal bands joining forces to present some of the most emotionally bare and rotting black metal in recent times. If the cover is any indication it will consist of ghoulish nude orcs and horrid looking bats.
Fhoi Myore lead th split with two lengthy tracks which both possess the same sort of acerbic primitivism heard in previous works. Everything regarding the production is stripped leaving the vocals an open sore. This raw nature of the music compliments the band's quest for earthy black metal if that earth was festering and filled with poison. by the second track, " Le Prince des Mers de Sang," Fhoi Myore have proven themselves dealers in filthy black metal with an almost inherent tie to first wave innovators. there is almost no atmphere present in these two tracks rather open and sobering air and also the scent of hulking beasts.
Wyrms have been around for quite a bit. Before this split, the 4 piece has racked up an impressive two full lengths and a handful of smaller releases. both Wyrms and Fhoi Myore appear to be in connection with each other as both their sounds are similar at least in undertone. Wyrms has more of a first wave admiration as the band's guitar and drum work is locked on dynamic. Aside from the double kick and wild guitar solos, the whole attitude of their 4 song side is dedicated to destruction with style. Though I have little idea what Les Limbes Pourpres / Mehxôhorr – Les IV Dimensions Cosmogoniques means or where one title begins and the other ends, I am thankful for being offered a chance to hear a great split from two well deserving bands.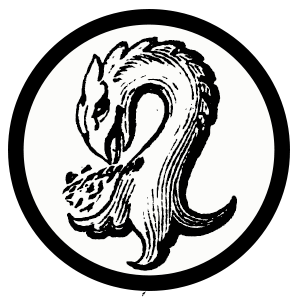 Kaptain Carbon is the custodian of Tape Wyrm, a mod for Reddit's r/metal, Creator of Vintage Obscura, and a Reckless Scholar for Dungeon Synth.