Devouring Star's 2014 demo was one of the first releases for Tape Wyrm. It was also one of the first releases which strengthened my interest in lesser known metal. Here was a cassette demo pressed about 200 times and released through two underground labels. Somewhere and somehow this Finish band raked in praise for the demo and anticipation for their first release by Daemon Worship. In a world where black/death can get hyped by its fans, Devouring Star is an act in which you can safely shake with excitement. This shaking can also lead to convulsions.
If you are not a fan of black/ death be mindful that the style can be oppressive while still entertaining. Through Lung and Heart follows the band's demo in angular disharmony with songs not incredibly long but dense of sound. The band's production has pushed the sound to a more subterranean style as oppose to the airy nature of their demo. Since there is little build up of dynamic range for Through Lung and Heart, album comes across like a maelstrom of horror, destruction, and general chaos. At times, Devouring Star's new album lacks the surprise of the initial release, Through Lung and Heart has the potential to weather time and become a staple in any black/death fan's rotation.
It is hard to argue or find anything not to dislike about Devouring Star given one is a fan of the initial style. It is also hard to argue the course of black/death and its nurturing in the extreme metal circuit. The last couple of years have been a wonderful time for hyped black death making a loud splash in the underground and independent scenes. Devouring Star has the ability to be seen and heard by many people this year and I hope they are all horrified to what they experience.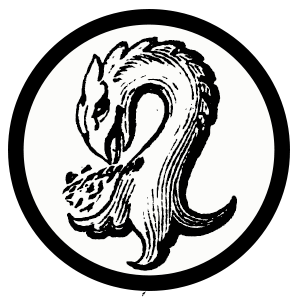 Kaptain Carbon is the custodian of Tape Wyrm, a mod for Reddit's r/metal, Creator of Vintage Obscura, and a Reckless Scholar for Dungeon Synth.