Ecferus comes with a lot of discussion even before the music begins. Prehistory is the debut from a one person black metal bedroom project which is particularly interested and dedicated to anthropology and primitive mythology. Prehistory was released by a small label who also was responsible in distributing 2014's Woven Within by the very decent and capable Ad Infinitum. The release also comes wrapped in one of the more intriguing covers by illustrator Rose Proctor. Even if Prehistory was terrible, I would be a little bit entertained. The fact that the music is as good as it surrounding ceremony is fantastic.
I have already stated my love for one person black metal projects due to the intimate nature of the release. Prehistory is a conceptual record which is very focused in terms of a lyrical and atmospheric approach. "One who First Made Fire" is supported not only by traditional black metal but by moody instrumentation and vocal monologues. This reverence for ancient mysticism and science continues throughout the release which is four long landscapes of lo fi ambient black metal. I do not think I have heard black metal exposing love for the genesis of human civilization but Ecferus has made the topic both interesting and full of terror.
Aside from the initial draw of one person black metal and anthropological lyrics, the music from Ecferus retains the same sort of hypnotic qualities which make bands like Darkspace and Ad Infinitum so endearing. As oppose to the bands listed, Ecferus is more sobering as the music is less atmospheric and more visceral. By the end of the record, "A Walk With The Feral" has a soothing break in the middle of of two particularly violent sections which highlights the album's polar qualities which have been married naturally. Prehistory soon turns to be a wonderful middle ground between the bedroom and the dawn of time which is savage in its primitive qualities.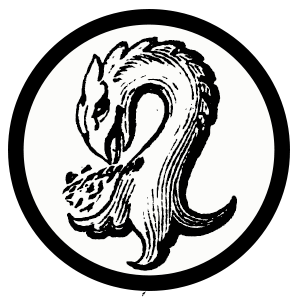 Kaptain Carbon is the custodian of Tape Wyrm, a mod for Reddit's r/metal, Creator of Vintage Obscura, and a Reckless Scholar for Dungeon Synth.