Hell Yes. Hell Yes. Hell Yes. If the sound of Australian black/thrash does not get you excited, you need to spend more time drinking with demons by sacrificial fires. One should do this as the sound of blackened thrash may seem simple enough yet its stylistic theme is subtle in its presentation. Not only is the music designed to be fun and entertaining but it is specifically created to shred ones soul. By means of guitar solo, double drum kick, or just full frontal assault, Bloodlust is not leaving until a limb has been removed.
Bloodlust comes by way of other black metal acts most notably Impiety from Singapore and as the rthymn section from the Australian black metal project Mhorgl. While both bands have their share of speed, Bloodlust is unique in its employment of streetwise attitude. While the band maybe absolute in their declaration of service to Satan, the bands debut, Cultus Diaboli, is nothing short than an underworld party filled with motorcycles, bin fires, and the sound of a chain being swung menacingly in the air. Though the band has had two demos in the past 5 years of existence, Cultus Diaboli is the start of what seems like an eternal night of drinking with demons.
It takes a special album to continually fills one's head with images of intoxicated devils. Bloodlust not only manages to make a very predictable sound interesting but does so without showing any signs of exhaustion. This is especially impressive given the sound for Cultus Diaboli is without pause or break despite some songs like "Spell of the Raven Witch" and "Sworn Servant of the Devil" extending past the 5 minute mark. If one is moved to tears by bands such as Speedwolf, Midnight, and Kvlthammer, then Bloodlust is going to find a home in your now empty chest cavity.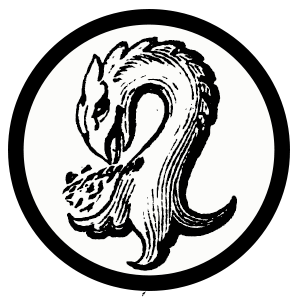 Kaptain Carbon is the custodian of Tape Wyrm, a mod for Reddit's r/metal, Creator of Vintage Obscura, and a Reckless Scholar for Dungeon Synth.