Of course. Another Caligari Records release. I will not go into how much I adore this label save for the mention that this cassette heavy label specializes in unearthing some of the more forward thinking and disturbed black/death/doom acts of recent memory. Imagine my lack of surprise when I heard yet another above average doom act with dripping tendrils of misery.
Abjvration is from France which at the moment isn't widely known for its current death or even doom. Perhaps this band will change that as The Unquenchable Pyre is the debut EP release from a band which seems like a quasi side project for the members of French funeral doom act Funeralium. Whether or not this is your first dive into French doom, Abjvration comforts its listeners with a sound which is well balanced between the dead sound of doom and the drying screams of death. As with most Caligari releases, Abjvration fully embraces the rotting aesthetic of misery and death leading to an EP which sounds like the damp smell of a mausoleum.
The Unquenchable Pyre is a very brief EP with actually only three songs flanked by a very moody and very instrumental intro and outro. Throughout each song are also soundclips from what feels like vintage horror films. Songs like "The Clawed Redeemer" and "The Famished Zealot" are dedicated in their pursuit to continuing the march of death through the present times. The band even manages to get their own name in the closing speech which gives its listeners a small tinge of geeky excitement. If one is really into horror films and the sound of death metal interred in a coffin of doom, then Abjvration should be the next and and possibly last cassette one should own.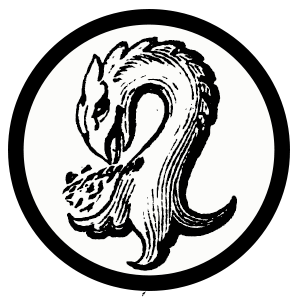 Kaptain Carbon is the custodian of Tape Wyrm, a mod for Reddit's r/metal, Creator of Vintage Obscura, and a Reckless Scholar for Dungeon Synth.