I believe this is the first single that has been reviewed on the site. Singles are still utilized across the rock and pop spectrum but it is sort of odd with black metal. This especially is true when it comes from a self released source from an already obscure artist. The fact that this single comes with a 5 minute instrumental b-side on an already 14 minute a-side is comforting. Also the fact that it costs around 1$ to buy is still very much apart of the aesthetic. I hope more bands do singles like this.
Hermóðr is a solo Swedish black metal act from a creator who already has shown himself as a workhorse with various black metal and depressive Swedish black acts like Vargheim, Deadlife, and Vredesmod. If these names mean nothing to you, then Hermóðr can be your first step into well balanced black metal with a depressive and raw edge which never clouds the recording. I mentioned before how a single is weird given the black metal aesthetic. With that in mind, Himlen mörknar is a fantastic advertising piece for music which possesses the capability of being cathartic, atmospheric, and downright harsh. By the end of the instrumental outro, Hermóðr sows itself as an act which is more than capable of making a full length which could be of great value to others.
Not much is known about Hermóðr aside from the logs on The Metal Archives. From the site, we know that the music is geared towards nature and Scandinavian lore. From the bird calls which populate the outro and the hazy atmosphere which dominates the single, Hermóðr ends with an aura of mystery and intrigue. Though none of the elements make Hermóðr unique as oppose to the hundreds of other Scandinavian solo bedroom black metal musicians, the fact that Himlen mörknar does stand out in memory is something to be noted.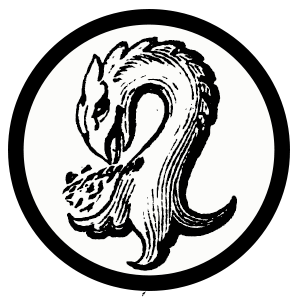 Kaptain Carbon is the custodian of Tape Wyrm, a mod for Reddit's r/metal, Creator of Vintage Obscura, and a Reckless Scholar for Dungeon Synth.