I want you to take a deep breathe and count to three. By the time you exhale, you will already be surrounded in a deluge of drum blasts and snaking guitar riffs. If anything it is interesting about Kutná Hora and the fact they are Israeli is the possibility of there being a silent but growing traditional black metal scene in West Asia. Sure there is always bands like Melechesh but Kutná Hora upcoming show with Dim Aura and Eretz makes the possibility of unsigned Israeli black metal more tangible. If all the music is this fierce consider me interested.
Kutná Hora takes their name, I believe, from a city in the Czech Republic which played a minor part in silver production during World War II. This is sort of different than an obscure historic figure with sordid past or location of a bloody massacre. Regardless, Kutná Hora uses this timid location as a platform for Assign the Rebels the band's debut EP and some of the more vile black metal in recent memory. Aside from taking the Melechesh / Absu / Marduk template of relentless speed, vocalist Zelazo brings a unique and wet style which breathes life into this moderatly sized long EP.
At points like this, I sort of wish EPs were taken into more consideration as Assign the Rebels is top to down some of the more exciting metal which has come out in the last couple of months. Aside from taking templates from other bands, Kutná Hora makes the most of its 30 minutes and by the vertigo inducing final track "The Chamber of Recall," manages to devastate its listeners. This is all coming from a band which had little to no expectation nor people watching. This is what happens when you turn your back places and regions — you end up with long knives and spears stuck into your neck. Chaos reigns in 2015.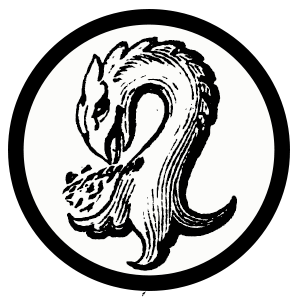 Kaptain Carbon is the custodian of Tape Wyrm, a mod for Reddit's r/metal, Creator of Vintage Obscura, and a Reckless Scholar for Dungeon Synth.