Oh Dear. Germany's Thurm lies on the border between many different genres and directions. While there is certainly different pulls towards screamo, black metal, hardcore, and noise, all of these coalesce into a big cartoon ball of fighting which eventually drops off a comically large cliff. The subsequent tumble and hellish aftermath is where Thurm really shines. somewhere between madness and understanding lies a fantastic debut from an unknown four piece.
The thing with Thurm which really sells the album is the artwork. Though there are many different tags on their Bandcamp which point to either black metal or screamo, the contrasted cover of a thorny thicket of branches really is universal in its language. whether or not it is the more traditional black metal blast of "Faroe" or the screeching angst of "Children of Darkness," Thurm acts a translator between two different styles both with a devastating disposition. Thurm as a record is short and digestible yet so are small rocks given enough time and effort. I really do not want to equate this record to eating stones but the subsequent discomfort and tenacious act maybe fitting. Make sure you chew them before swallowing
Thurm's versatility makes this record a treat for anyone willing to enter into its dark world. By the ending sludge fest "Shores," the listener is given a lot and expected to deal with the burden of catharsis. Evaluating metal / whatever records is sometimes interesting as a stellar album could be the everyone which makes one uncomfortable for its duration. I do not know if discomfort is quite the adjective for Thurm but frantic unease is perhaps the closest thing we will reach.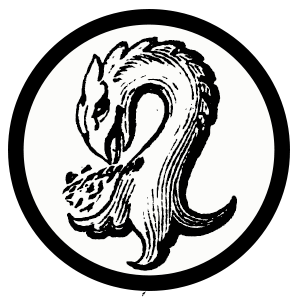 Kaptain Carbon is the custodian of Tape Wyrm, a mod for Reddit's r/metal, Creator of Vintage Obscura, and a Reckless Scholar for Dungeon Synth.