Oh cool, another space based black metal that fits along side of…wait….death metal? ARE THOSE FUCKING SKULLS FLOATING AROUND SATURN? Blood Incarnation comes via Dark Descent whose label and short history is more than enough to vouch for this Colorado three piece. Death metal has been exciting in the past 10 years and Interdimensional Extinction expands on the styles diversity at least in terms of atmosphere and thematics.
Interdimensional Extinction comes on the heels of three demos and in the arms of another split with Spectral Voice. This means either the band is limbering up for a full length or they are going to perpetually put out demoes until my head explodes. In terms of music, Blood Incantation travels from here to there in a matter of seconds with a surprisingly cinematic interpretation of death. While other bands are burying themselves deep within mausoleums, Interdimensional Extinction bounces like a large object through the vacuum of space headed silently for the largest populated object. Effortlessly switching between foreboding riffs to wild guitar leads, Blood Incantation is both unpredictable hilariously entertaining. I have no idea how this is going to play out on a full length but for right now I couldn't care less.
Stumbling into Blood Incantation is to trip and fall into a pile of a wonderful back catalog. the band's 2014 demo Astral Spells is similar in focus but a step down, in terms of production from their newest EP. by the last gasping screams of "Subterranean Eon," which concludes the menacing final notes of the short EP, Blood Incantation shows themselves as a trio capable of wondrous things. I never though being dead with my remains orbiting around a planet while the memory of my life is slowly forgotten could be so fun.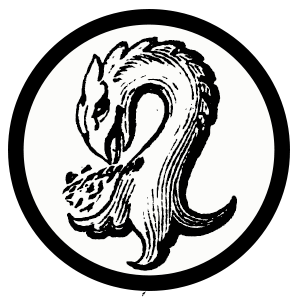 Kaptain Carbon is the custodian of Tape Wyrm, a mod for Reddit's r/metal, Creator of Vintage Obscura, and a Reckless Scholar for Dungeon Synth.