This is the power of advertising to different audiences. Conceptarium was self released at the beginning of September with a polished sci fi cover and a shining font choice. The original cover certainly fit the atmosphere for this cosmic black death outfit. The cassette cover produced by MITHRA! Infrastructure / Infrasound however is flatter and with only a black/white balance, the astral themes appear more occult. It is funny how the same music can have two different covers and sound somewhat different. I prefer the cassette occult.
Regardless of which version one recieves, Dysylumn offers listeners the chance to ride a rollercoster through angular caverns and riffs which have been long buried in sarcophagi. If one was enthusiastic about bands like Temple Nightside, then Dysylumn should be everything you need for a frantic sacrifice in a cave. The band's tendency to go off the rails technically is structured and never becomes too showy rather continues the driving chaos which burrows underground.
There are many things which wax and wane with Conceptarium. Despite the sound not being entirely rooted in one style, there are few objections when the band hits a medium stride. "Voyage Astral" is a song buried later in the record and swaggers with cofidence before collapsing like a dying star. the melange of genres which Dysylumn covers and the ability to sew toghere a patchwork of sound is indicative of an album with two different covers and possbily one that requires more.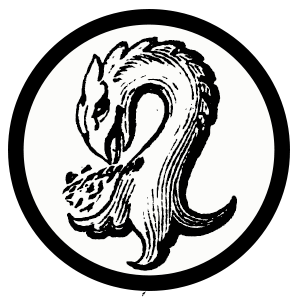 Kaptain Carbon is the custodian of Tape Wyrm, a mod for Reddit's r/metal, Creator of Vintage Obscura, and a Reckless Scholar for Dungeon Synth.