Doing end of the year planning can be disheartening because I know quality releases do not care about months and schedules. Take Sunsunmoon, a British black metal band which oozes as much charm as it does synth. This demo came out in October and it just surfaced on a larger radar. We are entering into the cusp era where great 2015 releases are going to be buried until next year or even the year after. If bands could just stop releasing things now until January 1st, that would be wonderful.
Why are you hear? Well, because you love synth. Hell, I know I love synth as well as wandering basslines which roll up and down foggy hills which allow you glimpses of strongholds and medieval keeps. Sunsunmoon is entirely dedicated to the mood and atmosphere of both dark ambient and possibly dungeon synth. Unlike their Dungeons and Dragons obsessed brethren however, Sunsunmoon still retains the shrill vocals of black metal just veiled in a cloak of geeky history. While this sounds sort of territory well traveled by bands like Caladan Brood and Summoning, Sunsunmoon sets itself apart by allowing the guitars to become a dominate narrator. This is a great thing since the band aligns itself in a style which is woefully underrepresented by actual practitioners. Each of the songs on the demo stretches towards the 10 minute mark allowing each of them to breathe and set up camp in the space allotted. By the middle of "Ancient Wisdom," the combination of lo fi production, harrowing vocals, and possibly intended tape malfunction, makes the whole production rich in atmosphere.
It should not be a surprise that Sunsunmoon is the work of one person using a fantastical pseudonym. The level of escapism and immersion which is present in Pagans in Medieval Times is so wonderful that there is little reason not to get excited over. It is probably true that Sunsunmoon will not be recognized by a larger audience but in all honesty this type of music is probably only really found by the people who are traveling further and further in dungeons deep underground.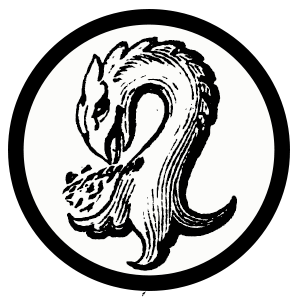 Kaptain Carbon is the custodian of Tape Wyrm, a mod for Reddit's r/metal, Creator of Vintage Obscura, and a Reckless Scholar for Dungeon Synth.