I am introducing a new tag call 2015/2016 which indicates a cusp period of time where music released in the late part of the previous year could be eligible for discussion in the current year and its relation to the year. December 24th is a hell of a time to release a record and while limiting discussions of an album because of a few days is sort of silly, the year end divide does negate a lot of records in most lists. Defiled Light even lists this release as apart of January as it is being re-released a few months later. Regardless, it is time to doscuss many things including a wonderful new black metal act as well as a formidable black metal label.
Nyciene has one demo and is apart of a label/distributor/collective which is based in Massachusetts. I only take a moment to pause becasue the quality and sound of this Nyciene demo as well as some previews of other Defiled Light releases give a cause for excitement. It is always wonderful to find a new hub for interesting music and Defiled Light's aesthetic as a source for underground US black metal is ripe for discovery. If Nyciene is your first impression of this label with its raw black metal approach backed by a rigid structure, then I can not imagine you being any less than exhilarated. This 21 minute demo is full of obscured secrecy, mystical reverence, and a sound which lies on the lo-fi spectrum but is enhanced with its sonic imperfections. The muffled drums are ever more powerful and the abrupt starts and stops between songs give the idea of raw recording all the merit it needs. This is devastation in ecstasy.
Finding Nyciene has lead to the creation of a new tag as well as the excavation of a new label. 2016 could have not started any better than finding a cassette distributor whose tapes are released in edition of 15 and 20 and come with the unique visual aesthetic which lies somewhere between a photocopied picture and a screenshot of a VHS tape. If an entity was looking to entice me with a hook, they have found a wonderful way to lure me into a trap. I already have purchased two cassettes from this label with the hopes they do not keep releasing quality music.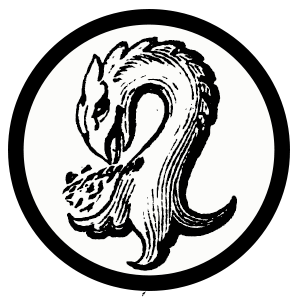 Kaptain Carbon is the custodian of Tape Wyrm, a mod for Reddit's r/metal, Creator of Vintage Obscura, and a Reckless Scholar for Dungeon Synth.