I want you to marvel at that album title because it speaks wonders and volumes. Putrid Coffin is having the time of their lives and everything is fair game. I do not even know how to say "cementery" without laughing. If this is all fun and fucking games to you then, the sound of ripping death thrash which makes a line right across your throat should add to the hilarity.
By the opening track "Dark Master," Putrid Coffin channels decades of aggression heard in classic and obscure death, thrash, and the combination of the two. The band hits its own stride when they allow the grooves, which grow int his style of music, to blossom in the most horrid flower known to man. Songs like "coffin" and "Flesh Hunter" rip holes in the sky and allow a deluge of corpses to rain upon the unexpected. This type of music can be quite catchy and melodic once you get used to the smell of rotten flesh.
Currently, Under the Cementery is purchasable for 1,000 USD. I do not know if that is a joke or just a mistake in terms of currency as 1,000 Chilean pesos equals roughly a $1.50 in USD. Somewhere between 1.50$ and 1,000$ lies the price for the quality on this record. Regardless of any monetary confusion, Putrid Coffin lives up to their name and offers terrible imagery in an accessible package that may or may not be wrapped with human organs.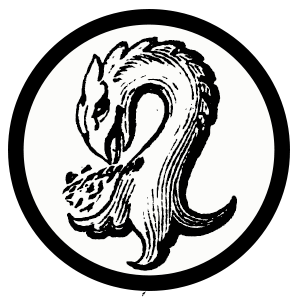 Kaptain Carbon is the custodian of Tape Wyrm, a mod for Reddit's r/metal, Creator of Vintage Obscura, and a Reckless Scholar for Dungeon Synth.