There are sometimes when great things just fall into one's lap. There are other times when it descends from a tree, with the intent of killing, when you are least expecting. Artifact of Skulls is a black/death/war outfit from somewhere deep within the United States that has been on a 2016 tour of wanton destruction and satanic death. III: Lucerferian Blasphemy maybe the band's first full length but it is just another chapter of basement/garage level black metal which substitutes all aspects of production for the sheer intensity of chaotic devotion.
Artifact of Skulls is not for everyone. I already know many people that would not like this. In fact I can only name a few that would. For those who would be, Artifact of Skulls is what they need. If the driving rhythm of "The Heretic's Bone" or the unhinged aggression of "Victory of the Baphomet's Conquest" is not enough to convince you, I do not know what will. This is black/death mined from the roots of some strange forest in the middle of the night. It tastes strange and is perhaps poisonous. It is bitter and dangerous. III: Luciferian Blasphemy maybe for specific tastes but for those tongues it does touch, I can not see it doing anything else but setting it ablaze with unholy fire.
III: Luciferian Blasphemy comes by the way of Defiled Light. Defiled Light was the wonderful cassette based record label which put out harrowing obscure black metal which comes in plastic zip bags and printed out cards. It is one of the more DIY outfits and makes each release that more intimate since the releases are made by the tens. Defiled Lights support of Artifact of Skull's debut makes the partnership sing with demonic harmony as the band's raw hellscapes works the best on a tape shipped inside a weird looking bag. This release is short (20 minutes) but in all honesty Artifact of Skulls works the best with all three of their releases packaged together and experienced at once. Let us just hope you survive that night. May God be with you.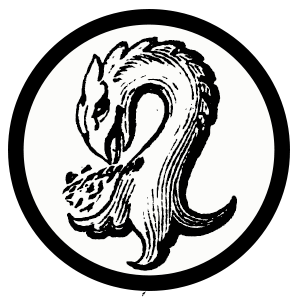 Kaptain Carbon is the custodian of Tape Wyrm, a mod for Reddit's r/metal, Creator of Vintage Obscura, and a Reckless Scholar for Dungeon Synth.