Black metal? Yes. Rituals? Yes. Angular structures? Yes. Artsy album cover? Of course. A sensing grip of fear and dread? Hell yes! when finding something like one realizes how well put together all of the elements they enjoy being made into one album.On Bandcamp, this album comes wityh the tag of "Cascadian" which maybe fitting only in the deep sense of nature as Fyrnask has hiked out leagues ahead of where other Cascadian black metal bands have stopped and found that weird shrine with all those bones.
Let us just say that Fórn, the third record from the one man project is weird. Like super weird. Songs like "Blótan" start from the crest of a crashing wave and end with the soft lapping of whispered vocals. Fórn has so much atmosphere and ambience it even spills out to a full blown string outro fitting of a band much softer than whatever I just heard. The variance within a record like Fórn is strong enough to not only send all of the metal elements into dynamic flux but also make them scurry for lifeboats as a flood approaches.
Fyrnask is going to be for someone and not another. The level in which is goes out there is going to be alienating to some who are going to be baffled to uncertain ends. For others who enjoy everything I listed at the beginning of this review, well you are in for a surreal black metal record which is akin to a room flooding with dark waters. Climb on top of the table and wait for it to all be over.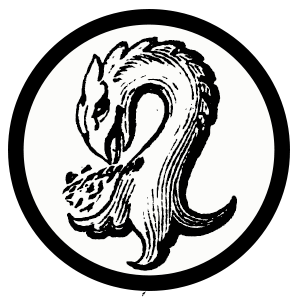 Kaptain Carbon is the custodian of Tape Wyrm, a mod for Reddit's r/metal, Creator of Vintage Obscura, and a Reckless Scholar for Dungeon Synth.