Cloak is special to me. I first encountered the band at Blood of the Wolf Festival in the middle of three days of death, black, and everything between bands in downtown Lexington, Kentucky. Cloak fit the bill with their harsh vocals but stood out in not only their instrumentation but just the way they carried themselves. Instead of a full out frenzy, the band donned a mantle of rock and roll swagger which made their already dark imagery something special. This was party music for the recently deceased.
It should be noted that this combination of music, despite being under-explored, is not new. There are other bands which do sort of the same thing but in my experiences, Cloak is the few that can actually retain the sinister atmosphere which makes is sound dangerous. The band's self titled EP showcases two songs which may have already been available earlier this year but was repacked for Boris Records. Regardless if you heard about Cloak now or before, the sentiments still stay the same. This is wonderful music which is fitting of many lifestyles. I will always remember their performance at the festival. With leather jackets and boots the band played to the dim light of altar candles which made their sound look like it was between the Sunset Strip and Abaddon.
I have preached the second or third coming of a black/rock hybrid but whenever it does happen, it is missing key components. Cloak has been a favorite because I feel they possess the right mixture of attitude and credibility to make a splash in the underworld. If you ever see a band get on stage somewhere in the Midwest or Southern United States looking like a bunch of 70's occultists who hung around bikers for too long, stick around for their set. What you hear might surprise you and change you spiritually.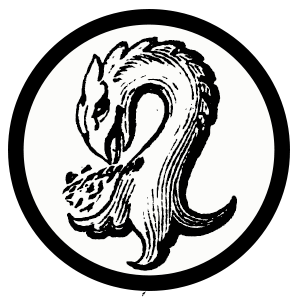 Kaptain Carbon is the custodian of Tape Wyrm, a mod for Reddit's r/metal, Creator of Vintage Obscura, and a Reckless Scholar for Dungeon Synth.