Hype! Hype! Hype! Ever since the 2015 release of Uškumgallu, I have been enthralled by the work of Portland based collective Vrasubatlat. To be quick, a guy from Ash Borer is teaming up with other musicians from the area and making dark noise released in demos and full lengths. If one were to recall the Triumvir Foul LP that was priased by myself and others at the end of last year, that could be your starting point to a misery laden universe of hate and turmoil.
If we were to travel back to June, that Uškumgallu release was Number #1 in a release catalog which has spanned a year of filth and degradation on an existential level. We are in 2016 with Dagger Lust's second demo following a harrowing journey just a few months ago. Even though this is the 9th release for Vrasubatlat, Dagger Lust maybe a good place to begin and not in terms of accessibility. In fact, Dagger Lust is perhaps one of the more unhinged projects which revolve around this undead chamber with a firm foothold in dripping black death which breathes anarchistic noise as necessity. This is perfect for the world of Vrasubatlat where one is not here for fun times rather just everything they know being set on fire. The soundclip into to songs like "Besieged to Dominion" is so removed from any glimmers of hope or goodness, that it sets a perfect stage for its grease covered riffs and vocals which sound halfway between screams and strangled cries. This is music which tows the line between raw inhumanity and it is fucking fantastic.
I notice sometimes that I write in metaphor a lot and sometimes fail to actually talk about the musical qualities without fancy illusions. This happens when the music is so immersive that an image overtakes the narrative. Combine this with initial excitement for label and the 9th release from Vrasubatlat will transform this world into nightmarish visions of places one should never dream of. Dagger Lust is not the end of Vrasubatlat rather just another cog in a ghastly machine that doesn't show signs of slowing down anytime soon.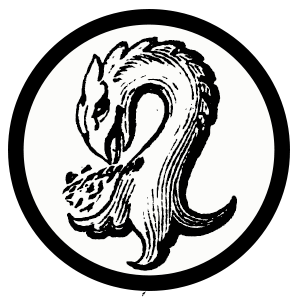 Kaptain Carbon is the custodian of Tape Wyrm, a mod for Reddit's r/metal, Creator of Vintage Obscura, and a Reckless Scholar for Dungeon Synth.