Swamphog has made their Bandcamp distinct from other possible iterations of the same name by being the first attach "666" to the address. Make no mistake, this Swamphog is here for evil and the possibility of Satan. This will be my third review for a Grimoire release in 2014. Though I just found this label a month ago, the level of dedication to craft and the openness to other genres is fantastic. Before was black metal, now we troll the bogs of the underworld.
If one could not tell from the cover, SwampHög strikes a delightful balance between stoner, drone, noise, sludge, and doom. Though bands certainly have a tendency to mellow out the sound, SwampHög retains the animosity heard in the godfathers of sludge. Channeling the likes of Buzzov*en, the Melvins, and Eyehategod, Pearls For Swine, the band's debut record, picks at tongues an open sore of confrontational music. This is music which has little time for friends and is dedicated on burning every bridge before finishing the day.
Pearls For Swine shines in its front half with "Riceline Coverup," "Demon Train," and "Writhing Sky" being the band's most cohesive tracks. This is not to say the later songs are not enjoyable rather they exhibit an acquired taste of disjointed disdain. "Dead Reckoning" and "The UnRocker" are the end of a very violent party where few are left standing without open wounds and blossoming bruises. If one can traverse this brief album, in its entirely, they are awarded with the satisfaction of completing the gauntlet of distilled grief and humid hate. Bravo to whoever just punched me in the mouth.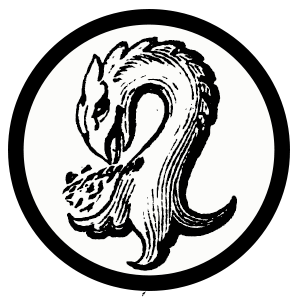 Kaptain Carbon is the custodian of Tape Wyrm, a mod for Reddit's r/metal, Creator of Vintage Obscura, and a Reckless Scholar for Dungeon Synth.