I would like to point out that the album cover for It's Not Jazz, It's Blues by Belgium based Daggers ruins a nice black and white aesthetic which I have been trying to maintain. In fact, I dislike this cover immensely. It makes me uneasy, anxious and, quite frankly, ruins my day. I feel this is a great starting point to embrace Daggers.
I have always praised the aesthetic of Throatruiner Records. This French label has shown me, quite forcefully, the minefield which lies between heavy metal and hardcore punk. With allegiance to none, Throatruiner's bands combine sludge, doom, black metal, crust, noise, and punk into challenging and frightening records. Daggers follows suit with a confrontational and irreverent declaration of caustic rumination. I hate this title but I think that is the point.
It's Not Jazz, It's Blues is short which is probably for the best. the amount of raw emotion which runs through each of these tracks is vivid leading to small declarations of animosity. there is something terrible going on in Belgium and I hope to Jesus it doesn't find me.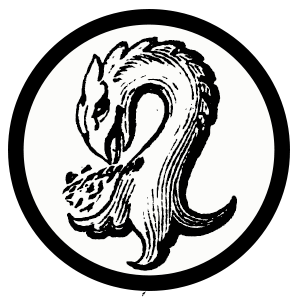 Kaptain Carbon is the custodian of Tape Wyrm, a mod for Reddit's r/metal, Creator of Vintage Obscura, and a Reckless Scholar for Dungeon Synth.