One song releases are difficult to assess in terms of potential. For the most part single and 1 track demos are made by the dozen but hardly ever covered due to their insubstantial nature. there just isn't that much one can do with 1 track that is even less than 5 minutes. what one can do is look at past works and compare the single track to surmise where the music could potentially travel. If one was doing that for Noctis, the answer would be the depths of chaos.
Gamaliel follows cold on the heels of 2015′ Path of the Adversary. according tot he Badcamp, page, this demo represents the working of what seems to be a full length. If this is true then I am going to stake my claim on Noctis' new record being one of the more terrifying albums of whatever year it is released. Compared to Path of the Adversary, Gamaliel takes the distant noise which inhabited the background and bring it to an uncomfortable closeness which allows the lister to marvel at the detail of terror. With a steady structure of percussion the far flung vocals of "The Obscene Ones" strengthens the cultlike mysticism of the album's thematic base. Words and declarations are used by the band with roots in Jewish history and things too obscure for actual research.
As a demo, "The Obscene Ones" is enough to make Gamaliel interesting enough for mental bookmark. If anything this demo has urged me to keep track of the band if nothing else then to figure out what the hell is actually going on. Occult themes seem to be a current trend among extreme metal and it is always enjoyable to hear a band willing to take those urges and really immerse themselves in the material Gamaliel is less like a wade in dark waters as it is submersion in pitch black waters with no chance of escape.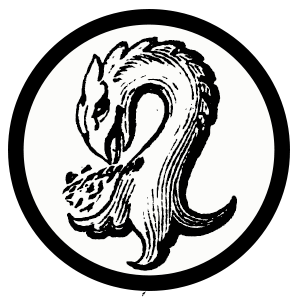 Kaptain Carbon is the custodian of Tape Wyrm, a mod for Reddit's r/metal, Creator of Vintage Obscura, and a Reckless Scholar for Dungeon Synth.