Funeral Chant is already experiencing a small queue of interest from the internet and this can be directly related to the feature from Cvlt Nation. Aside from that however, the interest for Funeral Chant and the growing popularity for this bay area black death act seems to be catching like fire die to other reason. Perhaps this is an example of a quality record that is gaining popularity through its own merit. I am still skeptical.
Funeral Chant is a simple formula which works efficiently throughout its running time. powerful riffs, a nasty attitude, and a presentation which boarders on vile and confidence. All of those elements work to create an enjoyable full length which is fun to listen to but also force other people to experience. If the cacophony o "Spiral into Madness," with its well oiled machine of black death, isn't enough to spark interest then you need to go over your list of priorities in what you want from heavy metal.
The balance between aesthetic and music sometimes is uneven. Aesthetic is easy to lean on as it is the quality that is most easily filled with discussion. Funeral Chant continues to impress and take care in their music while still looking and sounding slick as hell. I know it sounds like an anomaly but Funeral Chant looks, sounds, and is perhaps the coolest thing in most recent memory. Hold tight and never let this go.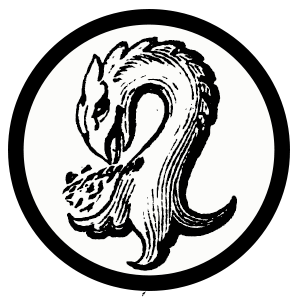 Kaptain Carbon is the custodian of Tape Wyrm, a mod for Reddit's r/metal, Creator of Vintage Obscura, and a Reckless Scholar for Dungeon Synth.