Let us be completely honest and say that WADJ is not going to be on any end of the year list. This release is here just out of weirdness and absurd obsession. There is little hope in saying that it is going to change any face of extreme metal and will most likely survive out of idiosyncratic wonder. With all of that said, this is fucking bizarre.
WADJ, both the release and the outfit, is a combination of what I assume is black metal, harsh noise wave, and sound recording of people screaming. Power electronics is the closet genre this fits into but even that doesn't fully enclose whatever is happening on this release. WADJ interests me since I seem to love collecting recordings from the fringes of the weird. The second side of this tape more resembles what people think of black metal but even that lapses into some weird hypnotic ritual.
WADJ's second demo is more grounded in styles like drone and dungeon synth which by contrast is the more level headed sound to whatever is on this release. The sheer weirdness on display here is enough for potential concern and chances to rubberneck the odd. I love finding these types of things even if this is the sound which keeps me from going to sleep at night.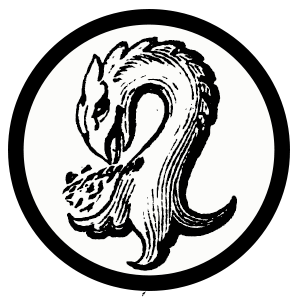 Kaptain Carbon is the custodian of Tape Wyrm, a mod for Reddit's r/metal, Creator of Vintage Obscura, and a Reckless Scholar for Dungeon Synth.