there is a lot of weird shit to discuss with this record. Just by the Bandcamp alone, we have a set of polyhedral dice, strong allusions to ancient magic, and an album cover that looks like a grind record which even has two purple strips on the edges. I do not know why these things are grabbing my attention other than it seems to add to the mystery of a project which seems to be casting spells via black metal.
Atavisms is the debut demo from members who share duties in the equally esoteric yet stylistic different Lunar Mantra. Voces Magicae takes the same occult based black metal and aims for obscurity rather than clarity. Comparing Lunar Mantra' Genesis with this record shows the same sort of ideals just more successful and more bizarre. The chanting, the droning melodies, and even the weird shot on the walls all adds to this experience.
Ill never understand everything that is happening with this record nor project. what I do know is that the hypnotic themes of this band fits their aesthetic and their aesthetic is something I love. Come for magic or the possibility of losing your mind in ancient text, this demo holds ancient wonders.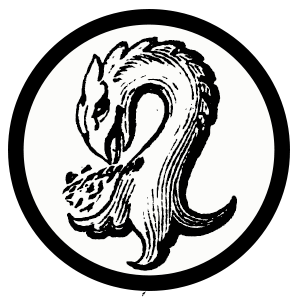 Kaptain Carbon is the custodian of Tape Wyrm, a mod for Reddit's r/metal, Creator of Vintage Obscura, and a Reckless Scholar for Dungeon Synth.