I do not know if I am seeing more electronic based dark music or whether or not I am drawn to it like opium smoke. Gaping Maw is a reconfiguration of an already obscure industrial black/sludge act called Witches Heart. By the look of the Bandcamp discography page, Witches Heart seems to have wrangled an aesthetic and is employing it like alchemy. Gaping Maw is a new project, one that attempts to ritualize the electronic aspect of Witches heart and present a demo (?) of artificial sound and simulated nightmares.
For a short demonstration of sound that probably no one but a handful of people are going to hear, tracks like "Their Sigil was Etched in the Face of the Stars" are nothing but fun with the soundclips woven within the fabric. The second track sees wispy dark ambient atmosphere burying a distant techno beat. This is far from a danceable atmosphere and runs on the presumption that everything else has died and these are memories of happiness.
There are some who inquire if there was ever a mashup between electronic dance music and metal to which the answer is "probably, but it is terrible." The electronic frontier of heavy metal/noise is a thing but is something that most wouldn't want. Gaping Maw fits into the same space as power electronics, dark ambient, ritual just as a new collection of dance music eroded over centuries.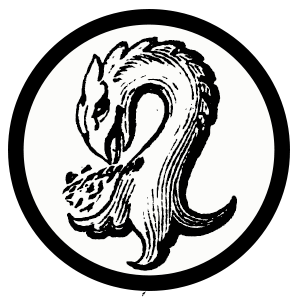 Kaptain Carbon is the custodian of Tape Wyrm, a mod for Reddit's r/metal, Creator of Vintage Obscura, and a Reckless Scholar for Dungeon Synth.