Well, then. We have One Master. From the not so horrid lands of Boston, One Master is a traditional first/second wave black metal band with their eyes focused on the occult. In fact, the cover for their 2006 full length The Quiet Eye of Eternity looks like the last image one sees before ritual sacrifice. This band has the imaginary to go to bat as well as the chaotic disposition to scare their listeners into submission.
Live in the House of Quiet is from a public radio program called My Castle of Quiet. The WMFU show appears to be a curator and instigator of underground black / death / grind / punk / noise / film scores which runs midnight to 3 am on Wednesdays. This is public access for weirdos and lovers of the dangerous. Sometimes they have guests, like One Master which fits with this schlocky aesthetic of terror with 2 songs from their catalog as well as 2 unreleased tracks. You wanted something no one else has heard besides a weird janitor who only sleeps 3 hours a night? Pull up a chair closer to the television.
Live in the House of Quiet is a great introduction to a band which only lives on the periphery of recognition. The 8 minute track lengths combined with the relentless chaos only adds to their disgusting charm. One Master pays tribute to traditional black metal by ravening the earth of all its crops. This is black metal which sounds like the release of two tons of rubble and is wonderful when encountered on one of the stranger radio programs. It is sort of sad I never got to know One Master during a year with a full length but this live record is more than enough to keep scanning the radio waves for a program from the realms of the abyss.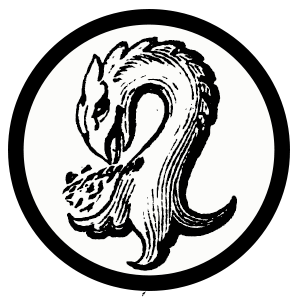 Kaptain Carbon is the custodian of Tape Wyrm, a mod for Reddit's r/metal, Creator of Vintage Obscura, and a Reckless Scholar for Dungeon Synth.