One of the more confusing things about this project is it sharing a name with a progressive sludge band from Denmark. Though this is not the first time two bands have shared the same name, the fact both of them are unsigned and relatively on equal levels in terms of popularity makes it confusing at first. Just make sure you are in a cathedral of sadness before listening. Check your surroundings. Are there bells tolling in the distance masked by rain?
Spellcraft Ceremony is a debut 30 minute album (?) from a one man project heavily influenced by the works of Ruins of Beverast. I only say that since the tape version of this comes with a Ruins of Beverast cover. Even outside of tribute songs, the general atmosphere of gloom and inescapable doom which permeates this record is palatable. The atmospheres created by one person never feels stretched or thin and works well as a declaration of sadness voiced by one lone soul.
Spellcraft Ceremony currently is up for tape preorder limited to 100 copies. This tape is being released in collaboration with Moriendi Music and Corde Raide Productions. The only familiar thing I found with Corde Raide is being the only label to release Labyrinthique's Demo MMXVI. Even if you do not want the Ruins of Beverast cover, the digital version for Alkymist is priced at 2 CAD which will buy you a ticket to a land of perpetual dusk.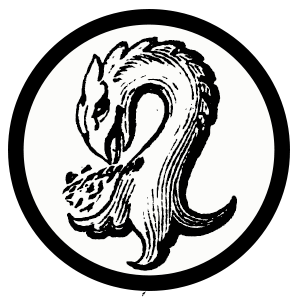 Kaptain Carbon is the custodian of Tape Wyrm, a mod for Reddit's r/metal, Creator of Vintage Obscura, and a Reckless Scholar for Dungeon Synth.